Françoise and Luc welcome you
in Tournai (Belgium).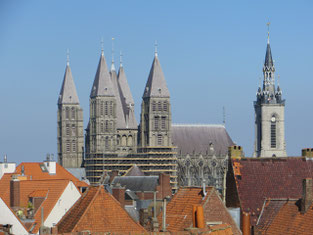 "The Nid Cosy" is a city cottage highly appreciated (booking exceptional 9.6) located in the historic center of Tournai, on the 3rd floor of an old building with a great view of Tournai.

Tournai is one of the oldest cities of Belgium. Historic city par excellence, Tournai invites you to discover its treasures.

Cradle of Clovis and the Merovingian dynasty, Tournai was capital of the Salian Franks kingdom until the departure of Clovis to Soissons and then Lutèce.